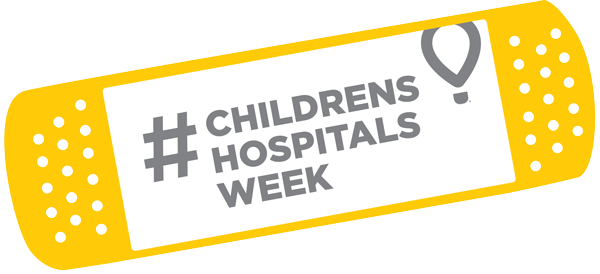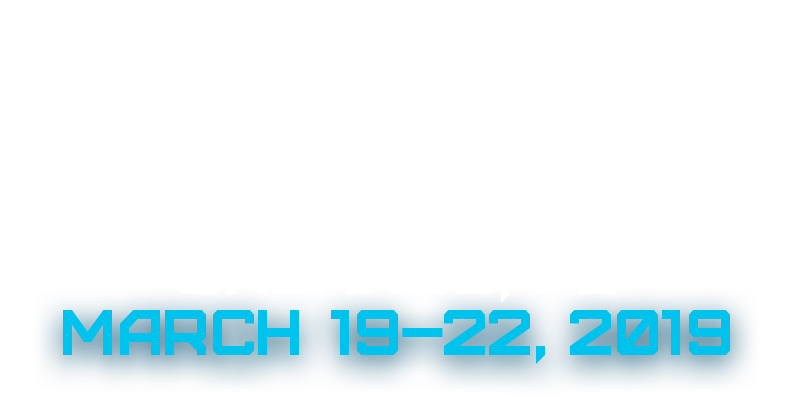 Frequently Asked Questions
Have questions about Extra Life United? We've got you covered! If you can't find the answer to your question in one of the sections below, shoot us a message at registration@cmnhospitals.org and we'll be happy to help you out!
What is Extra Life United?
Extra Life United gathers charity gamers from around the world who want to support causes they care about through their passion for gaming. Attendees compete in a gaming tournament to unlock life-saving funds for their children's hospital while connecting with other charity gamers on best practices and getting to meet some of the patient kiddos who've benefited from funds raised via Extra Life. Extra Life United is held during Children's Hospitals Week.
What are the dates of Extra Life United?
Tuesday, March 19th through Friday, March 22nd. For more information, please view the
Tickets & Agenda
page.
Where will Extra Life United be held?
Coronado Springs Resort at Walt Disney World in sunny Orlando, Florida.
Who will attend Extra Life United?
Anyone who loves to (or wants to!) game in support of charity! Attendees gamers of all type, program directors from local CMN Hospitals, event sponsors and organizations, as well as some of Twitch's most charitable broadcasting partners.
What can I expect if I attend Extra Life United?
As an attendee, you will experience 12+ hours of gameplay, meet fellow charity gamers from around the world, and get to learn best practices on how to best game for charity. You'll also get to meet the some of the kids you help when/if you participate in Extra Life.
Note that Coronado Springs Resort rooms are currently [SOLD OUT]
Check out our Extra Life United Discord Server to connect with other attendees looking for lodging pals!
What does the registration fee include?
The competitor fee includes entry into all of the events happening onsite during Children's Hospitals Week, including the $150K prize pool gaming tournament, panels & workshops, an exclusive Extra Life United jersey, swag bag and meals.
Spectator passes get access into all activities except the workshops & panels, and also are not part of the tournament play. No meals, t-shirt, or swag bag are provided for spectators. But you do get to hang out, network and be a part of the miracles!
Can I bring my partner, child, guest, etc?
Most definitely! Spectator passes are available for purchase for $25 which allows entry to most Extra Life United events (excludes panels & workshops). For any children that will be spectators, please note that proper supervision is required. Children under the age of six will not require a pass of any kind.
A spectator pass solely includes entry, it does not include food, beverage, t-shirts, etc. All spectators can pick up their spectator badge during on-site registration.
Is there an age limit of who can participate or attend?
Anyone age 16 or over can participate in the tournament, but please email registration@cmnhospitals.org after you register as you will need to have your parent/guardian sign a waiver. There is no age limit for spectators, but proper supervision is required.
What if I want to volunteer instead of being a general attendee?
You would be a perfect candidate for the Tori's Angels option! Our Tori's Angels group are the volunteers that help Extra Life United run smoothly. You won't participate in the tournament itself, but you will be essential in working with the Extra Life team to make sure the event goes off without a hitch! You will need to arrive by Monday, March 18th by noon to help with set up. Shortly after your registration, a member of the Extra Life team will be in touch. If you have any questions about Tori's Angels, please email registration@cmnhospitals.org.
When does registration end?
Competitor registration ends March 1st. Spectator passes can be purchased up until the event.
Do I get to meet the kids who I help through charity gaming?
Yes! You'll be able to play games, hang out, and have fun with the Children's Miracle Network Hospitals' Champion Ambassadors. There will be multiple opportunities (Community Hangout, Meet & Greets, Receptions) to interact with these amazing heroes!
Do I get to meet other charity gamers and Twitch broadcasters?
Yes! You'll spend ample time during Extra Life United mingling with other charity gamers, Twitch broadcasters, and people of all kinds!
Will there be a live broadcast?
Yes! The event will be streamed live on the official Extra Life Twitch channel: www.twitch.tv/extralife4kids. A broadcast schedule will be released prior to the event.
What games will be played?
A complete list of games and rules can be found on the Tournament page.
What is the structure of the tournament?
Tournament structure will be determined by mid-January. Hang tight!
How does the $150,000 prize pool work?
You'll compete in the tournament to unlock portions of the prize pool. The prize pool winnings will go to that person's CMN Hospital as a donation. To ensure everyone has a fair shot at winning money for their hospital, we will also have challenge stations set up for those not competing in finals matches.
What is Children's Miracle Network Hospitals' affiliation to Extra Life United?
Not only is Extra Life a fundraising program of Children's Miracle Network Hospitals, Extra Life United also coincides with Children's Hospitals Week - which highlights the amazing work that children's hospitals do and the needs they have for donations. During Children's Hospitals Week, CMN Hospitals identifies children with remarkable medical stories who are dubbed Champion Ambassadors.
What is Twitch's affiliation with Extra Life United?
Twitch is essential in the execution of Extra Life United. From staffing, to running the tournament, to the broadcast – we know that Extra Life United could not happen without Twitch! #bleedpurple
Awesome! We will be in touch leading up to the event with more details in regard to the tournament, on-site registration, and more! If you have any questions, please email
registration@cmnhospitals.org
.
Where can I get more information about Extra Life United?